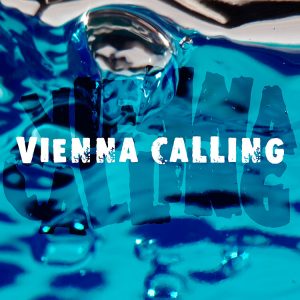 Vienna Calling
11-22 September 2018
Private View: Tuesday 11 September 2018
Curators: Manfredo Weihs – Teja Tegelj
Adrienne Egger・Asia Mscichowska・Beatrix Terrer・Brigitte Santol・Catherine Sweet・Cathal Lindsay・Dafni Bampanioti・Daisy Gold・Dieter Kederst・Hans Glaser・Hedy Parry-Davies・Ian Butcher・Ian Harris・Irene Raspollini・Jenni Hodgson・Julie Brixey-Williams・Kate Enters・Lauren Mele・Laurent Nurisso・Lawrence Mathias・Linda Burrows・Malgorzata Bujnicka・Manfred Poor・Marlise Lepicnik・Martina Reinhart・Meriliis Rinne・Mirella Bandini・Mischa Erben・Momo Höflinger・Monika Lederbauer・Olga Mikhaseva・Ronen Pollak・Sonjuschka Golovanova・Sylvia Wutsch・Tara Arif・Teja Tegelj
"Wien ruft!" is the name of a song from pop icon Falco from Vienna and we celebrate the 20th anniversary of his death this year. The Titel of the exhibition is "Vienna Calling", is to be seen that Vienna is in need and needs new Art. The basic concept is that Falco is the reference to Vienna, but there are many international artists who have positively influenced many generations and made them think. Most of the topics were about freedom, provocation, rebellion, decadence, against a conservative narrow-minded society. That's why the created art movement should be playful, rebellious, critical and convincing, so let's set a mark.
Manfredo Weihs, Curator
Gallery Art Pool Vienna
Atelier Coolpool Markgraf-Rüdiger-Straße 13
1150 Wien Austria.
---